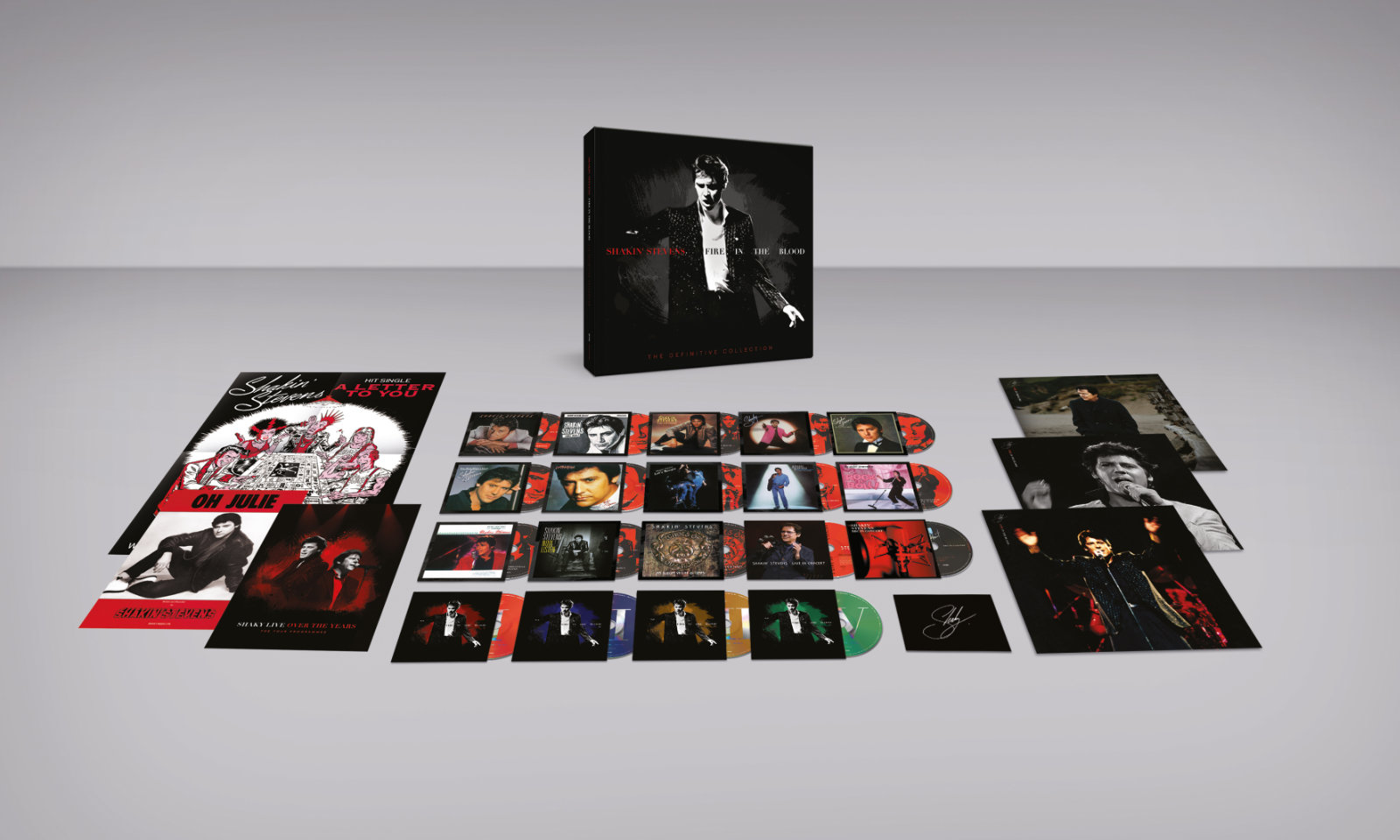 'Fire In The Blood' is the biggest and most complete collection of Shaky's recordings ever undertaken - a celebration of the achievements of an enduring artist whose chart statistics, however phenomenal, tell only part of his story. From his solo debut album on Track Records, 'Shakin' Stevens', to the recent success of the album 'Echoes Of Our Times'.
Stevens shares with the Beatles (60s), and Elton John (70s), the distinction of being the most successful UK singles chart performer of a decade (80s), as confirmed by the Guinness Book of British Hit Singles and Albums. His success was mirrored throughout Europe and Internationally, earning Platinum and Double Platinum, and Gold awards for his albums and singles.
The release takes its name from the extended essay, exclusive to this release, by renowned writer Paul Sexton, which maps Shaky's rise to fame from humble beginnings.
'Singled Out' – the 3CD collection of singles is unique, in that it is the only release ever to feature all of Shaky's singles from throughout his solo career. Along with it's 2LP counterpart – personally curated by Shaky, the 2LP features liner notes written by Shaky, providing personal insights into the background of his selected key tracks. The 2LP will also include a card, to enable the purchaser to download all 54 of the singles.